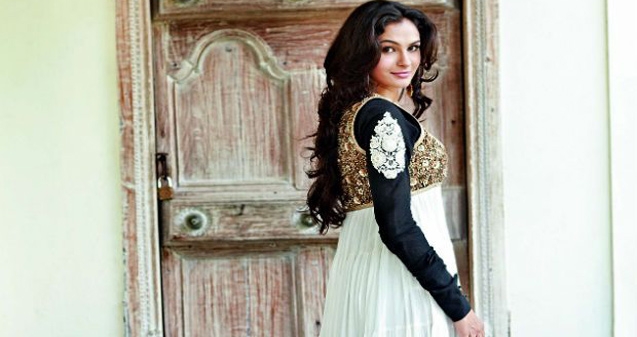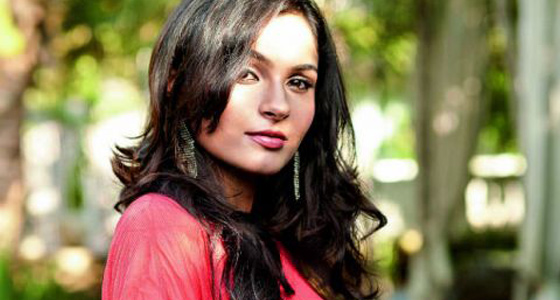 Singer and voice-over artiste Andrea Jeremiah is one person who does not hesitate to call a spade aspade. Andrea shot to fame as an actress with director Gautham Menon's 'Pachaikili Muthucharam', turning in a memorable performance in Selvaraghavan's 'Aayirathil Oruvan', and went on to share screen space with Kamal Haasan in 'Vishwaroopam'. She might not have had ample scope to flaunt her acting skills in the first part of Vishwaroopam, but, the sequel seems to be a promising vehicle for Andrea to make the most of the opportunity of working with Kamal Haasan.

Andrea, who recently lent her voice to some peppy numbers like, 'Google Google' from 'Thuppaki', 'Mama Douser' from 'Soodhu Kavvum' and 'Engadi Porantha' from 'Vanakkam Chennai', became a singer by choice and acting seemed to have happened serendipitously. While she makes a conscious effort to give her best to acting, and her key passion, singing, Andrea has, in the process of climbing the career ladder, been at the receiving end of slights and hurtful words from those who have constantly wanted to drag her down. Her dauntless attitude in nourishing her love for music and cinema has helped her keep her head high. In a candid conversation with DC, the 'Endrendrum Punnagai' star recalls the rocky path that she had to cross to reach where she has come now, her resolute decision to be a director's actor and how she does not have to be identified as either a singer or actor — but both.

All about 'Vishwaroopam'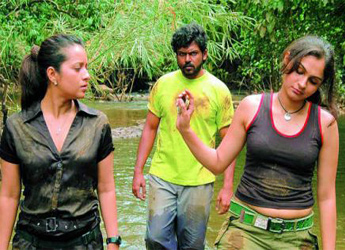 In my opinion, 'Vishwaroopam 2' is the better of the two films. It's also an action-packed entertainer. And it's true that I have more scope in the second part. Kamal Haasan sir himself said that my screen time in the first part was less. But that's how the role was written. It becomes elaborate and descriptive in 'Vishwaroopam 2'. The character shouldn't be tailored for me. We should go by what's good for the film. The experience of working with Kamal Haasan has been a gratifying one. He takes every little thing into consideration. He is so meticulous and particular in everything that he does. Every film is a new journey for him.
Number of heroines don't matter

I wonder why there is so much speculation about working in a double-heroine project. In most of the films in which there is only one heroine, all that she gets to do is shake her body and look pretty. Not everybody gets a role like what actress Anushka got in Arundhati. By and large, even one when one gets to work in a single-heroine film, it's mostly hero-centric — but if I get to bring a difference to a film, it's okay even if I come on screen for only 10 minutes.

Being controversy's child

I'm a sensitive person and everything that happens around me affects me. People in India talk about me behind my back. But I don't. It's been a different journey for me in the industry. But I have no regrets. All the news that came about me is not changing me nor changing my family and friends' opinions about me. They don't see me differently. People who act innocent are those who have skeletons in their closets. I lead an open life. You can love me or hate me. But this is me. This is so much easier.

No regrets

I don't have a godfather or mentor in the industry. I have had a lot of struggles and those whom I met in the initial phase of my career tried to harm me. It's only in the last two years that the people who came into my life have had a positive influence on me. Nothing came easy and there were times when I felt that I was in the wrong place at the wrong time. But yes, I have no regrets at all. What others think of me matters to me. At the same time, honestly, I just want people to let me be 'me'. I am a 'what you see is what you get' person.

Marriage is not as important as love

Each marriage is like biting into a different apple. There is no way to generalise it. Each relationship is different. I don't have any view on marriage because I'm not married. But I've been in love. So I can say that marriage and love are entirely separate entities. Marriage is not as important as love. And I don't believe the opinion about 'settling down' after a certain age. It's so unfair. My friends, who are married and of my age, think that I'm so lucky because I'm single. They envy me. Although people who don't get married on time are looked down upon, they are also silently envied. I pay my own bills. I don't want a man to look after me. Marriage should happen out of choice and not out of need. I should be happy to wake up with that one face.

Directors' actor

As an actor, working with directors is far more important than working with big actors. When I entered the industry, I thought that if I would get an opportunity to work with Mani Ratnam, I would quit then. And now, the list of directors with whom I would like to work has grown. All my directors have been special and amazing.

'No' to Bollywood

I'm not going to run after Bollywood. I can compete with hard work and talent. But I can't compete with desperation. I think the quality of movies that are being made down south is actually better. True, the north is glitzy and making more money, but I don't want to be after it.

The way ahead

I used to plan a lot of things in life. But these days, I firmly believe in the saying 'Man proposes, God disposes'. But I am in a state of preparation. Whenever an opportunity knocks at my door, I should be ready to grab it. Hence I don't know what the future has in store for me. When I choose my movies, I don't look at the characters, but I give importance to the scripts, and they have to be interesting. I wouldn't want a wonderful role in an insignificant film, but I'm happy to do a small role in a wonderful film. At the moment, I am looking forward to working with director Ram with whom I have signed a film. It's a fabulous role and I am in love with the script.

At leisure

I'm an absolute foodie. I indulge in relishing every kind of food. Eating is one habit that I love about myself. My favourites are desserts, and even before I began this interview, I savoured a chocolate brownie. And I am already craving for another one. (Laughs) I don't control myself at all.

Making her own fashion statement

I go shopping to buy my clothes. I don't have the time nor patience to design my clothes and I don't have a personal stylist. I am a shopaholic and I buy fashionable clothes to be turned out well.

Acting vs. Singing

Why should I identify myself as a singer or an actor? There are no rules as such. I chose to be a professional singer and acting happened by chance. I was part of theatre for a while for fun. Theatre and films are two different things. Unfortunately, theatre is not as lucrative as films. Although I don't miss being a part of theatre, I miss the process of preparing for a play. The three months of practice to slip into a role was fun. In the process, the character blossoms and grows on you.

Source: DC