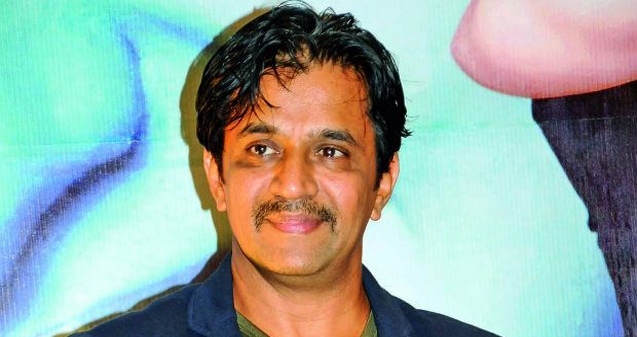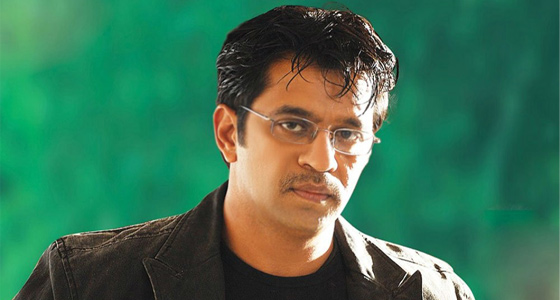 It is his birthday on August 15, India's Independence Day, and his films are well-known too for their consistent patriotic fervour. Action King Arjun, who has been in the movie business for more than three decades and done 200 films in five different languages, knows what a powerful medium cinema is when it comes to sending out a message that is meant for the masses. He has always wanted to influence a youth that may not be as nationalistic as his own generation was and to increase their spirit of patriotism through his films.

His staying power in the industry is staggering, and no mean achievement at all for an actor, especially a time when fates get sealed every Friday with every new release. His versatile acting skills and his own particular style, characterised by three qualities, namely speed, spectacular physical feats (he has a black belt in karate) and agility, have aptly earned him the prefix 'Action King'. He subsequently transformed into a filmmaker to reckon with, when it came to patriotic themes. The agenda for the attractive actor became being committed to making films with a purpose.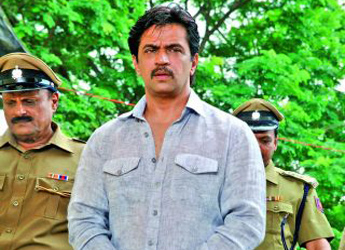 Was patriotism deep-rooted in him because he shared his birthday with the country's? Or did his love for his motherland and anger born of concern for citizens inspire him to direct films like 'Jai Hind', 'Thaayin Manikodi' etc? "It could be both, but the basic reason is that my dad was patriotic and that has carried through to me; it's in my genes," says Arjun, who is willing to be quizzed about his present directorial venture, Arjunin 'Jai Hind 2', which deals with an issue of concern to the country, that is, the education system. He discusses also the secret of youth, a birthday resolution, and special plans for his birthday, in an exclusive with DC.

Arjun and patriotic films

I love my country. Cinema is a commercial medium. It has songs, dances, fights, comedy and sentiments. When we add all the masala ingredients to make it entertaining, I always feel, why can't we include at least one per cent of something that's good for the nation? I don't want to be generic. When I produce films I have the liberty to do so (in any genre) and even if one person changes after watching my film that is my success. 'Make movies with a purpose' is my mantra.

Citizens deserve better

I wouldn't accept that our filmmakers' sense of responsibility towards contributing to a better society is shrinking by the day. You can't blame cinema alone. There are several areas, such as education, health, infrastructure, hygiene, that need to be addressed. Is the common man getting what he deserves? We are bound to love our country. Earlier they used to say, 'Ask not what your country can do for you — ask what you can do for your country.' But now, a stage has come when it's 'what should the nation give its citizens?'

Aam Aadmi approach in 'Jai Hind 2'

No, it is not a sequel to my earlier blockbuster, 'Jai Hind'. This is entirely a new story. I have taken the name alone and touched upon a burning national issue — education for all. It's been almost 20 years since I did Shankar sir's 'Gentleman', (1993) which too dealt with our education system.  There's been only negligible change in the scenario since then.

The current social scenario has forced me to come out with the script of 'Jai Hind 2'. Though the theme is hard-hitting, it is not targeting anybody in particular. Also, I am not a genius who can  give any solutions to problems. More than a director I put myself in the shoes of the common man and perceive the script, based on what I have gone through in pain. My contention is that if I could feel that way, why can't others too feel the same way — and apply that logic to filmmaking.

Birthday resolution

We commit lot of mistakes unknowingly. Try to better yourself, is what I say. Always try to be a better human.

Plans for the day

I always celebrate my birthday in Tirupathi, taking Lord Balaji's blessings. Unfortunately, with the sensitive situation in Andhra, I am not able to make it this time. My wife, Nivedita, is in Singapore since my second daughter is studying there.  She may join me today. I plan to call my close buddies, K.S. Ravikumar, Jagapathy Babu and a few others, depending on their availability, and meet up.

No partying

You can never find me partying anywhere. I am always found with my close set of friends once in a while.

Secret of youth

(Smiles). I always keep myself happy and don't let unnecessary thoughts into my mind. Good thinking, regular exercise, and above all, 'being myself' keeps me fit.
Source: DC