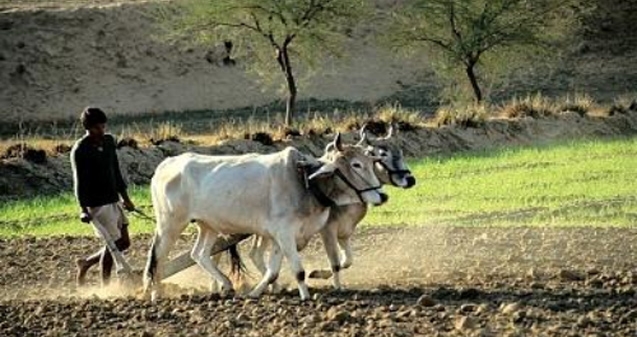 Foreigners cannot buy agricultural land in India. This is applicable to all of India. No state in India allows foreigners to buy agricultural land.

• Nri's cannot buy agricultural land in India. Yes! all over India as above. Approval is required from the Reserve bank of India which one can assume is not easily available and this would depend on individual circumstances.

• Furthermore, some State governments in India  have rules that allow only farmers to buy agricultural land in their State and this restricts even Indian citizens from buying agricultural land.

• OCI holders residing in India by virtue of their OCI status are still foreign citizens and should realize that OCI grants them visa for life to stay in India but does not give them Indian citizenship. They still hold foreign passports

• NRIs and Foreign citizens of Indian origin cannot acquire agricultural land by way of gift. They can only acquire agricultural land by inheritance.

Can NRIs who have acquired foreign citizenship keep agricultural Land in India?

Must NRIs with Foreign Citizenship sell agricultural land they previously owned? This is a question that is often asked by non residents who already held agricultural land prior to the change of their residential status.

NRIs who have acquired foreign citizenships are sometimes mislead into believing that they cannot continue to hold agricultural land because foreigners cannot own agricultural land in India. This is not true.

While foreigners cannot purchase agricultural land, they can continue to hold agricultural land or any other property they own in India provided they had acquired them legally before accepting foreign citizenship.  

Check with the authorities before being conned out of your land. Money that is legally yours can now be transferred legally abroad. Don't fall victim to illegal money transfer schemes. 

Warning on buying reconverted agricultural land

As land prices escalate in India, the interest in purchasing agricultural land in India has increased over the last few years. Non resident Indians (NRIs) who left India several years ago, are naturally also interested in purchasing cheaper land in India.

The purchase of agricultural land in India by Nri, is one of the questions that I quite often receive on my Nri FAQ pages. While it is a well known fact to many NRIs that they cannot legally purchase agricultural land as per current regulations in India, the feeling that everything is possible in India persists in peoples minds, some people feel that NRIs can and do buy agricultural land in India.

A new concept of selling farmland by some brokers in India is, to tell NRIs that the farmland can easily be re-converted to residential land once they have purchased it.

Some may even let you glance at documents that may show the land is already re-converted and this may or may not be the true Here are a few things to keep in mind by those of you who are thinking of buying agricultural land in India with the idea of getting it re-converted for residential or business us later.

1. To legally get agricultural land designated as residential is not as easy process as some land brokers impress upon potential purchasers. While they may make promises that they will get the paper work done for you after the purchase, whether you should take their words at face value, I leave that decision to you.

2. Each State has its own rule on re-converting agricultural land, Check with the authorities before parting with your money.

3. If you are given an opportunity to purchase land that has already been re-converted to residential from agricultural land, check the documentation not only at face value but with the appropriate municipal registration offices.

4. Agricultural land that is converted, normally cannot be sold for a period of time and the person who gets the land conversion done, must use the converted land for the purpose to which the land was re-converted within a specified period or the conversion becomes null and void.