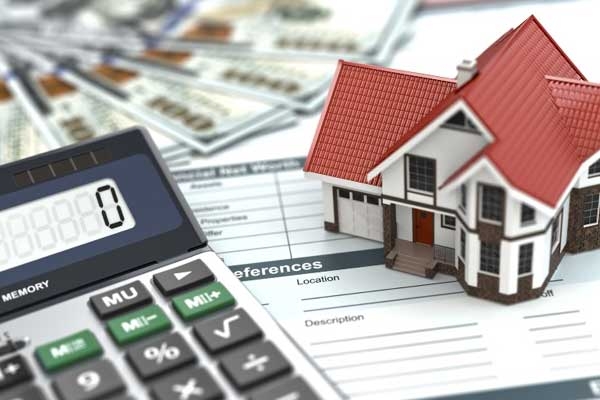 (Image source from: Silicon India)
International Indians are major contributors to Indian forex reserves through investments and payments in several Indian asset classes, of which real estate investments form a crucial chunk.

Non-Resident Indians (NRIs), too, have always found investing in real estate to be an appreciated experience.

This additionally to the decreasing rupee exchange value is fitting NRI buyers remarkably. The total impact is that the Indian real estate market is perceiving green shoots of revival in 2018. The positive effect of the reformatory changes is hitherto visible with the industry moving towards greater transparency, accountability, and efficiency.

Here are some vital points an NRI needs to keep in knowledge while making a real estate investment in India.
Power of Attorney
Power of Attorney (PoA) is needed by NRIs if he/she cannot be physically existing in India for carrying out property dealings. It empowers a person to act on behalf of another. Duty is delegated and, hence, it helps NRIs manage their assets in India efficiently.

POA could be used for purposes chiefly related to mortgage, lease, sell, collect rent and acquire, negotiate and sale disputes, execute acts needed by banks and get into contracts. The government is planning to revise the laws to make registration compulsory for such deals which will aid curb frauds, differences and stamp duty evasion.
Right way to make transaction
Investing in real estate in India is no more as challenging as it used to be. As a matter of fact, most NRIs nowadays believe that the recent regulatory changes in India have made the sector more transparent and efficient, rendering the environment conducive adequate for investment in property.

An NRI investing in India needs to have a checklist of things which should comprise property verification, list of all documents, KYC (Know Your Customer), payment plan, tax implication legalities, and other local formalities and someone authentic to help ease the whole procedure so that it is smooth and efficient.
Tax Benefits
India has double taxation avoidance agreements with over 90 countries. An NRI can demand tax credit on taxes paid by him in India on income from real estate property in his country of residence. The NRI is responsible to pay tax on the number of capital gains originating in India. A real estate property held for over 24 months is processed as a long-term capital asset and gets the indexation benefit with taxation at 20 percent.

Income-Tax Act besides allows certain tax deductions under Section 80C to 80TTA and NRIs can use this to cut down their tax onus.
Regulations to consider
Real estate transactions in India for NRIs fall under the horizon of Foreign Exchange Management Act (FEMA). Reserve Bank of India has simplified the rules as NRIs possessing an Indian passport requires no approval while investing in Indian realty. Under the category of general permission, persons of Indian-origin need no approval unless they are citizens of neighboring countries.

They can make payment via inward remittance, Non-Resident Rupee (NRE) accounts, Non-Resident Ordinary Rupee (NRO) accounts or Foreign Currency Non-Resident (FCNR) deposit accounts. Any property investment comprises registration charges, stamp duty, and service tax to be paid according to Indian laws.

NRIs are eligible to apply for loans in India but should pay back the loan in Indian rupees only.
Type of property to invest
NRIs can purchase any number of properties, both commercial and residential. But they are not permitted to acquire any kind of cultivation land, farmhouse, and plantation property except if it has been conferred or inherited by them.

The decreasing rupee worth and regulatory situation after the execution of reforms is encouraging a sizable number of NRIs to put in the Indian realty market.

-Sowmya Sangam