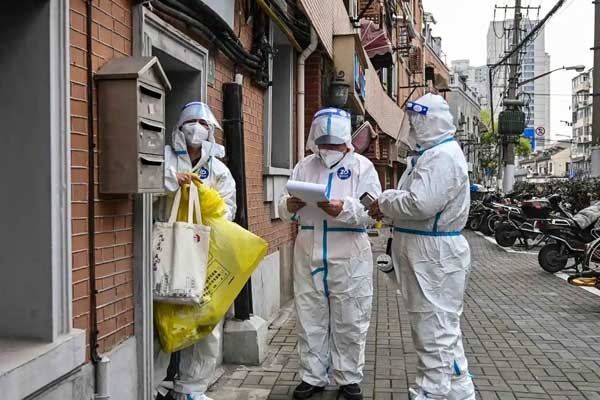 (Image source from: livemint.com)
The new wave of coronavirus is all over China and the government imposed a lockdown in some of the towns and cities. With the cases rising on a regular basis, the Chinese government imposed strict lockdown rules in some of the key cities including Shangai. The financial capital reported the highest number of daily coronavirus cases in the recent times. The government launched drones to announce the new restrictions in the country. The videos of the announcements ask the people to control the desire for freedom. The couples are asked to sleep, eat and stay separately because of the sudden rise in the cases.
The people in Shangai stood on their balconies to sing and the drones came out with an announcement "Control the soul's desire for freedom and do not open the window to sing. This behavior has the risk of spreading the epidemic". On the other side, health workers started announcing "From tonight, couples should sleep separately, don't kiss, a hug is not allowed, and eat separately. Thank you for your corporation". Millions of people in Changchun and Jilin are restricted with strict rules. Before this, four legged robots are seen patrolling the streets and automatic cars are spotted delivering the basic commodities for the people.
By Siva Kumar