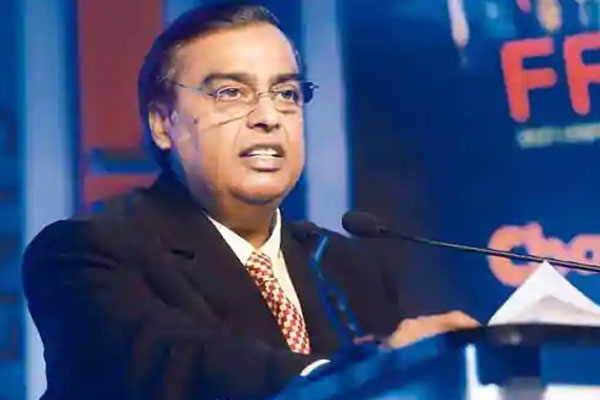 (Image source from: livemint.com)
Mukesh Ambani said Jio had developed its own 5G technology and plans to offer its technology to other telecom companies.
In a move that comes as a pit against the likes of Nokia, Ericsson and Samsung, Reliance Jio becomes the first mobile operator to develop its own 5G technology.
Mukesh Ambani on Wednesday said that the 5G technology has been developed using home-grown technologies that would allow launching next generation services in India.
Analysts say that it was first such initiative by a telecom operator and with India's ban on Huawei and ZTE Corp, due to border hostilities between India and China, dependence for 5G on overseas suppliers would have increased costs.
RIL Chairman, Mukesh Ambani in an annual company meet on Wednesday said that the made in India 5G solutions would be ready for trials in the near future and will be ready for field deployment by next year.
With the presence of Jio's all-converged IP architecture, he says that up gradation from 4G to 5G services would become an easy process. Once Jio 5G proves fruitful in India, the Jio platforms would be well positioned to become 5G suppliers to other telecom companies globally.
India's 5G trials and spectrum auctions have been delayed due to the delay in response of Huawei's participation.
The news of India's own 5G network comes after Huawei and ZTE being frozen out due to suspicions over links between Chinese vendor and its government. The US has been long complaining to exempt Huawei and recently, UK has also banned Huawei's products in the country.
Amid the border tensions between India and China and after India's ban on China's apps, this decision by Jio for indigenous 5G network comes as good news to the government as this would reduce dependence on other countries for network solutions.
This move also comes at a time when China is becoming the super power of technology, mainly 5G. Jio is currently working with Nokia for wire line network for the country and South Korea's Samsung for 4G LTE and IoT networks.
Though Jio is the new players in this technology, it has enough financial resources to make the move successful as per analysts.
Having developed end-to-end 5G technologies, Jio now aims to develop a wide array of use cases such as industrial IoT, security and surveillance using drones and digitization in agricultural sector.
The US, UK, China and Australia have already launched their own 5G services. India has delayed its development due to unavailability of use cases. Jio had also submitted applications for 5G field trials along with all other telecom vendors including Samsung and Nokia.
By Gayatri Yellayi