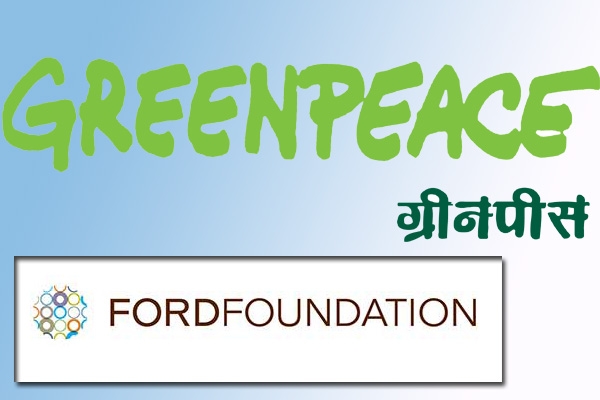 (Image source from: US worries over India's version on Ford Foundation and Greenpeace})
Indian government has suspended the registration of Greenpeace India and the Ford Foundation is put on "watch list" after apparently learning about the diversion of funds by the international organizations on the grounds of "national security concerns".
The United States has expressed its concern over the decision by the Ministry of Home Affairs, and they also have expressed distress over the difficulties caused to civil society organisations by the manner in which the Foreign Contributions Regulations Act (FCRA) has been applied.
The State Department Deputy Acting Spokesperson, Marie Harf, said reporters at her daily news conference, "We are aware that the (Indian) Ministry of Home Affairs suspended the registration of Greenpeace India and has placed the Ford Foundation on a prior permission watch list."
"We are concerned that this recent ruling limits the necessary and critical debate within Indian society and we are seeking a clarification on this issue with the appropriate Indian authorities," Harf said.
The Union Home Ministry has put the US based Ford Foundation on "watch list" and ordered that all the funds coming from it should be screened before routing to destination organization in India due to "national security concerns".
The Home Ministry has the authority to keep watch on all financial activities as per the powers conferred under Section 46 of Foreign Contribution Regulation Act 2010. It directed RBI to ensure theat funds or aid coming from foreign organizations (here Ford Foundation) be brought to the notice of the Home Ministry.
The concerned authorities have frozen seven bank accounts of Greenpeace India and barred it from receiving foreign funds for allegedly violating FCRA, on the directions of the Home Ministry.

-Kannamsai