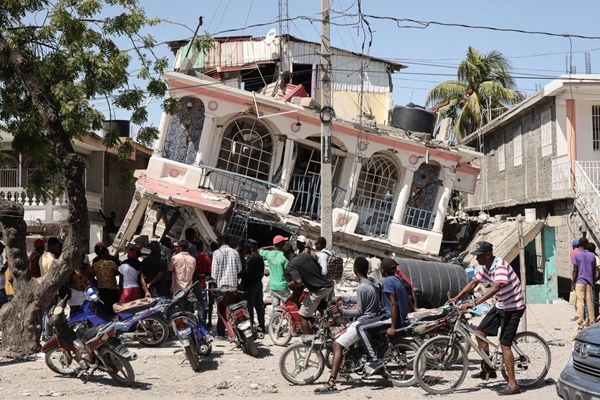 (Image source from: wsj.com)
A massive earthquake hit Haiti and the death toll crossed 1200 in the Caribbean nation. There are hundreds trapped under the collapsed buildings as per the official reports. This is one of the worst earthquakes ever and lakhs of people spent sleepless nights outside their houses amid fears after the shocks. The rescue operations are going and the streets are filled with debris and dead bodies. People are spotted desperately searching for their missing ones in the family. The magnitude of the earthquake is said to be 7.2 and 1297 people passed away as per the official records from Haiti. As per the reports, 13,600 buildings have been destroyed a d 13,700 buildings were damaged due to the disaster.
5700 people are injured and they are getting treated in various hospitals. Several nations including the United States pledged to help Haiti after the disaster. Dominican Republic announced sending 10,000 food rations and medical equipment to Haiti. Several other countries like Mexico, Ecuador, Chile, Cuba, Argentina, Peru and Venezuela stepped out to help the small nation in this tough time. A massive earthquake smashed Haiti in 2010 and more than 2 lakh people got killed and 1.5 million people turned homeless. The country is already battling poverty, gang violence and Covid-19. The President Jovenel Moise was assassinated in his residence last month.
By Siva Kumar