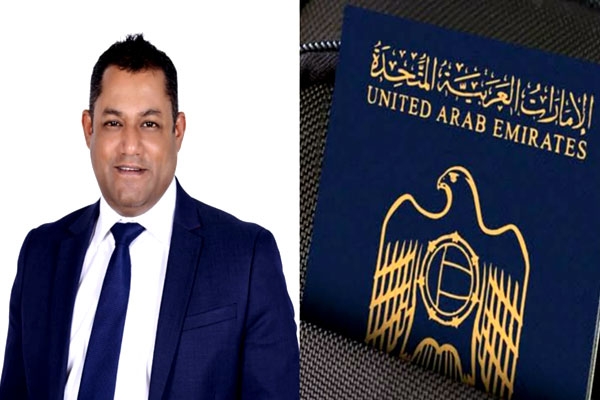 (Image source from: Insidene.com)
NRI businessman Vedanta Baruah is the first-ever Assamese to receive a Golden UAE Visa for 10 years which is reserved for prominent personalities of the globe. Vedanta Baruah comes from the Dibrugarh district of Assam to receive the Golden UAE Visa in the investor category by the Department of Economic Development, Abu Dhabi, UAE. Vedanta Baruah told that it is a proud moment and he feels humbled. He thanked the government of UAE along with the Department of Economic Development. Vedanta Baruah went to UAE in 2006 and he received the Visa on Thursday which is valid from June 23rd to June 22nd, 2031.
Vedanta Baruah is the CEO of Berns Brett Masaood Insurance LLC and it operates from India, UK and the EU. The government of UAE implemented a long-term resident visa for foreigners who will love, work and study in the country without the help of any national sponsor. The Golden Visa that is issued for ten years will be renewed automatically. The Golden Visa is issued for wealthy individuals to offer significant investment. Several entrepreneurs, researchers, scientists, artists and doctors can apply for the Golden Visa. Vedanta Baruah is lauded by the government of Assam.