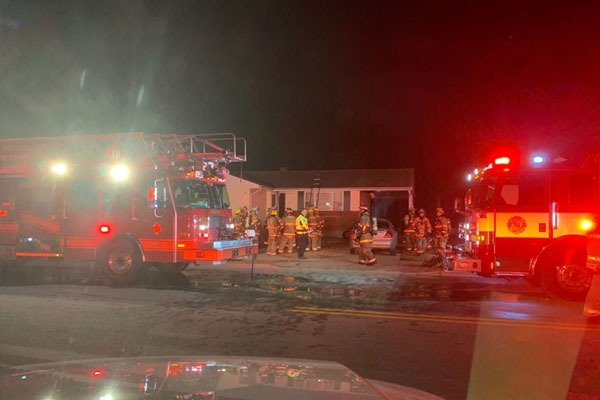 (Image source from: wtop.com)
A serious fire broke out in the Glen Burnie building in Maryland last weekend. This incident had caused 6 people to get admitted in the hospital and 23 people to get evacuated. The three-story apartment caught fire at 7:03 pm on Friday according to Anne Arundel County. Firefighters reached the place within minutes after they received multiple calls with reported smoke and people inside the building.
The firefighters who arrived to the scene found smoke and fire coming from the building from multiple balconies. The people trapped inside were unable to escape the building.
After firefighters rescued 23 people from the building, 6 people were aged between 31 to 66 years old were taken to the hospital. They were taken to the Baltimore Washington Medical Center for minor injures.
23 people from 11 apartments were displaces. The damages caused 1,80,000 worth of damage.
The cause of the fire has not yet been determined. The fire is under investigation by the Anne Arundel County Fire and Explosives Investigation Unit to determine the cause of the fire.
By Meena Atmakuri