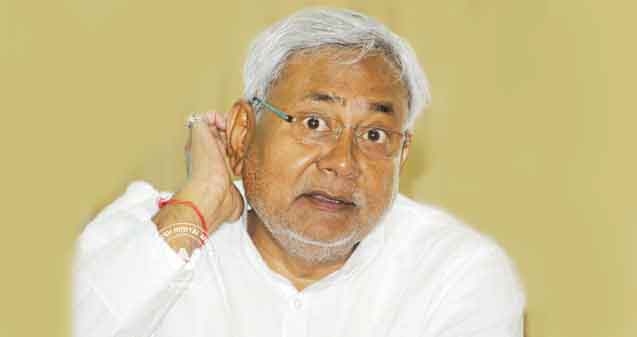 (Image source from: Nitish Kumar hints BJP)
Bihar Chief Minister Nitish Kumar smells rat, alleges BJP and RJD trying to gain 'political mileage' from the primary school mid-day meal tragedy.
"The Forensic Science Laboratory, which highlights the presence of pesticide in the midday meal, has confirmed our apprehensions about a conspiracy behind the tragedy at a school in Saran last week", Nitish Kumar told in a party meeting, which was called to discuss Mission 2014 Lok Sabha elections.
The chief minister alleged, "an understanding between BJP and RJD was very much visible both after Bodh Gaya blasts and Chapra midday meal tragedy."
"RJD and BJP had called bandh together on both the occasions and this confirms the secret understanding between them," Kumar said.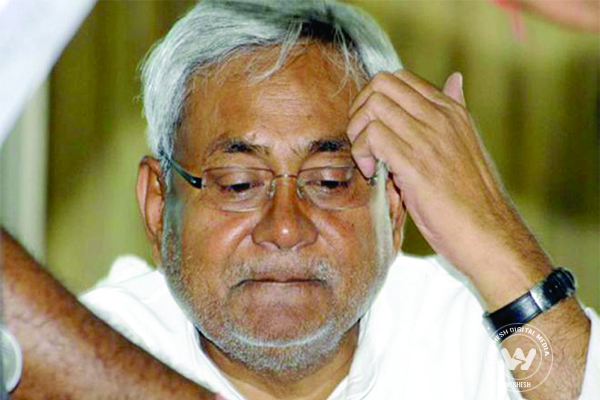 For the first time, Nitish Kumar broke his silence on the midday meal tragedy which claimed lives of 23 school children.
The CM also voiced his concerns over many more such incidents in the days to come as a part of opposition's scheme to foil his government and asked his party to be all geared up for it.
Kumar also alleged that BJP was tipped over losing grip in Bihar post its split with JD(U), and now it "is busy fomenting instability against our government" together with RJD.
"They are testing my patience but I will not move away from the chosen path", Kumar said, adding "Bihar's mandate was for development and we shall continue to move ahead along that path",
AW: Suchorita Dutta