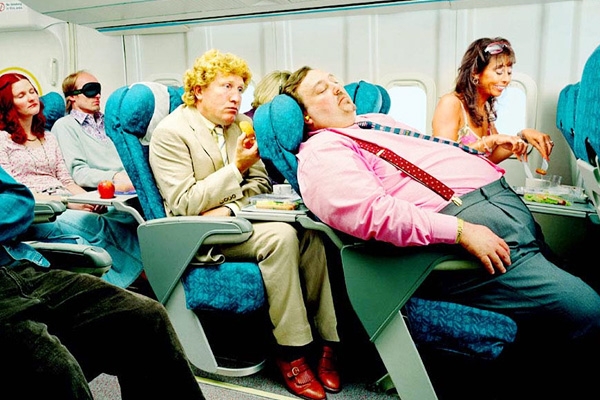 (Image source from: maiden-voyage-travel.com)
Traveling by flight for a longer length of time is the weariest and tedious experience and as much as you detest it, you for sure cannot give it a miss if you wish to reach your destination.
And to make the long haul flights seem less like torture, we give you some travel tips that one must always bear in mind.
Your Own Entertainment
The best way to kill your time of a long flight is by watching movies, series or reading books.
Though most flights have the in-flight entertainment service you may not every time get the sought after choice. It is more advantageous for you if carry your own iPad, laptop or a Kindle that has your choices ladened.
Make certain that you are carrying fully charged devices or have extra batteries with you.
Pre-Book Your Seat
Quite a few airlines might charge you extra for pre-booking your seat but do it. If you love the window seat or the aisle seat, mark your spot when you book your tickets.
The middle seat in airplanes is one of the illest at ease spots you would find yourself during a long distance flight. Therefore choose a seat that is comfortable for you.
Wear Cosy Clothes
Don't get into the trap of airport fashion, especially if you have long flights. Wear the most comfortable clothes, such as track pants and a tee or a loose dress.
Always carry a jacket or a scarp along as it will get cold in the plane. Cover yourself well and choose closed shoes. Being at comfort is crucial when you are traveling on long flights.
Carry the Right Accessories
Regardless of your flight being long or a short distance, without fail, carry the right travel accessories.
Carry noise nullification headphones, eye masks, pillow etc and the accessories will make your long journeys seem to a certain extent better.
Get an Upgrade
If you are a recurrent flyer and have gathered enough points, it is best to use them on your long flights. It is in all likelihood the only way long-distance flights may seem comfortable and you would not even feel the jetlag since you get good space to relax, stretch and take a nap.
-Sowmya Sangam