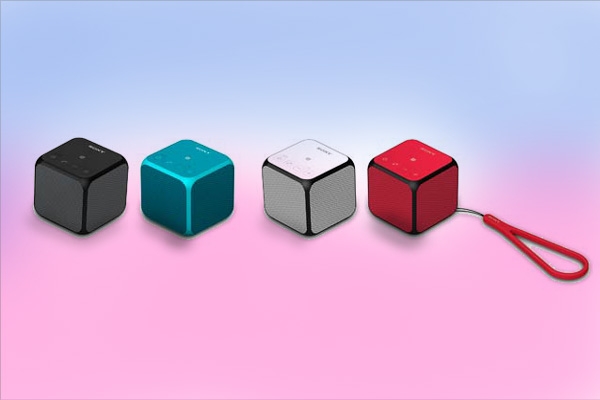 (Image source from: Sony India launches wireless Bluetooth speakers})
Sony India has launched its new range of wireless Bluetooth speakers in portable sizes. The small size speakers will work as big devices as they are made up of advanced features from Sony. The speakers supports calling feature and helps the users to hear voices perfectly. They are available in 4 astonishing colours.
The SRS-X55 comes with super clear sound as it is designed with Sony's S-Master, DSEE (Digital Sound Enhancement Engine) and ClearAudio+. A 30W, 2.1 channel system makes for a decent bass for a wireless speaker. These speakers can work upto 10 hours on single time complete charging.
The SRS-X11 is still small in size with 61mm x 61mm x 61mm cube-design, but boasts deep bass. The specialty in the devices is Speaker Add function, where the users can connect two SRS-X11 units together to either create twice the sound power in Double mode, or split the sound to enjoy the music in Stereo mode. This device can work up to 12 hours on a single charging.
Both the devices can be connected to smartphones and high end devices through Bluetooth technology. Users can enjoy loud music everywhere with these portable devices.
-Kannamsai