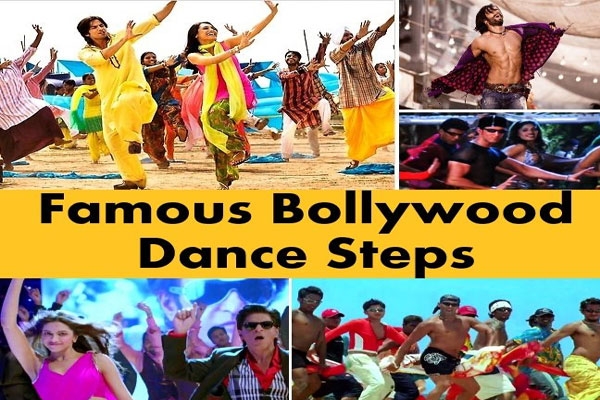 (Image source from: scooppick.com)
There was a time when movies would get their popularity through signature steps. Can't agree more, on how these signature steps are remembered and done even today.
Our Bollywood stars nailed every step. Time to refresh those memories and try these signature steps. Let's do it!
No 1 - Romantic Shah Rukh's Pose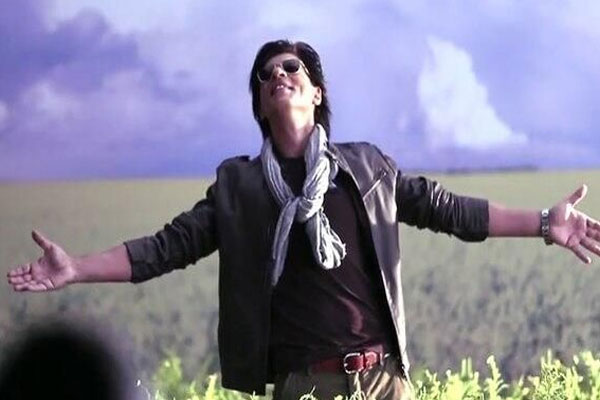 (Image source from: pinterest.com)
The king of romance Shah Rukh Khan extending his hands out is simply stunning. In most of his movies you will find him do this step. Even in decades now, this step is everyone's favorite.
No 2 – Salman Khan's Funny Dance Step
                     (Image source from: moderndaydesigirl.files.wordpress.com)
We have seen Salman Khan pick a dupatta and do this funny dance step in the song JeeneKe Hai Chaar Din. Can you recall how famous this step was back then? Even today, most of us pick this step in most of the parties. It is an energetic dance move.
No 3 –Hrithik's Dance Step With A Swag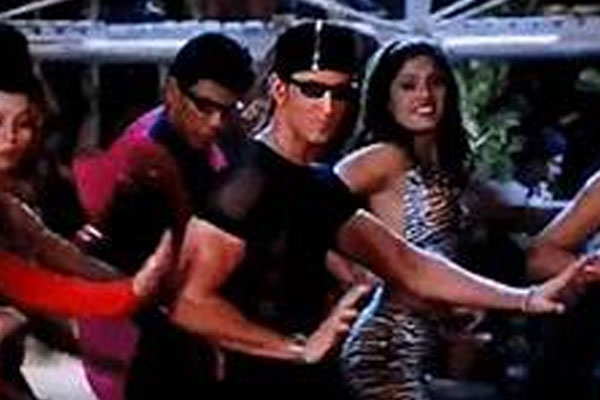 (Image source from: giphy.com)
Hrithik Roshan is incredible in the Ek Pal Ka Jeena song. He had some kind of a sway. Those days, wearing all black had got even more popular. How many of you still do this step at home?
No 4 – Akshay Kumar Dancing To Hookah Bar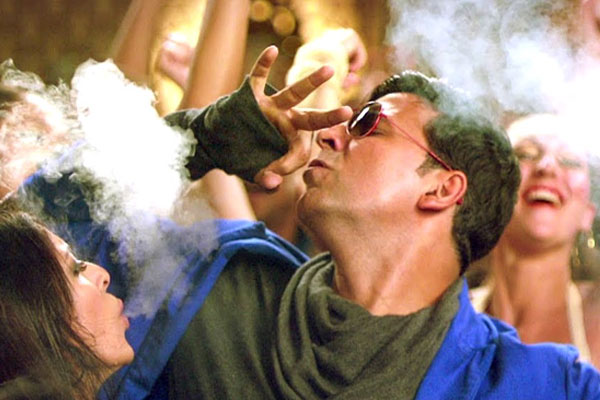 (Image source from: rediff.com)
This signature step in hookah bar song rocks every dance floor till date. Akshay Kumar has done justice to this step and it is played at almost every Indian Wedding.
No 5 –Ranveer Singh's TattadTattad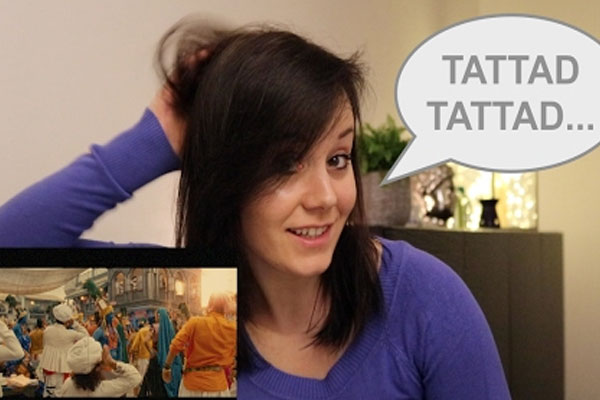 (Image source from: youtube.com)
Ranveer Singh's TattadTattad signature step in Ramleela is fabulous. None other than Ranveer could do justice to this sexy song. He playing with his hair in this song will be remembered even in the future.
No 6 – Katrina's Sheila Ki Jawaani
                     (Image source from: bolly-fm.com)
Katrina Kaif is a talented actress and Sheila Ki Jawaani is one of her best tracks. When this signature step had come out in this movie Tees Maar Khan, girls went gaga over it. Even little girls did this step so well.
No 7 –The Classic Ek Do Teen by Madhuri Dixit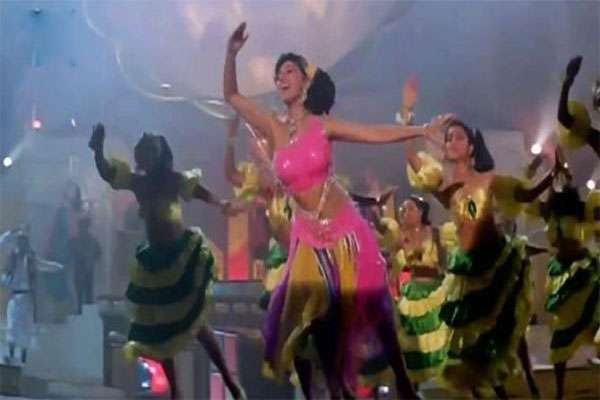 (Image source from: dailyhunt.in)
One of the prettiest actress Madhuri Dixit is known for her dance and acting skills. The Ek Do Teen signature step has sizzling moves and all the girls who love dancing can relate to this.
No 8 – The Cute Yae Re Song by Urmila Matondkar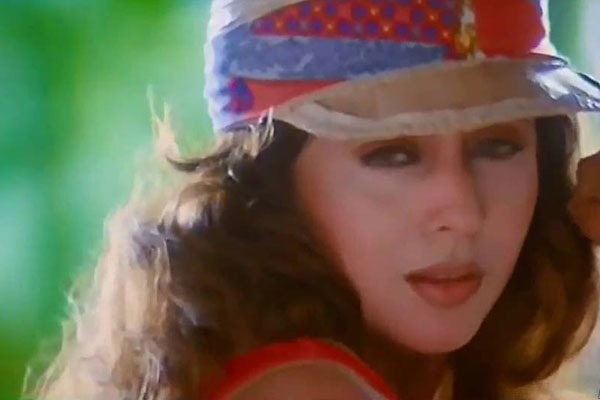 (Image source from: youtube.com)
This simple yet beautiful song Yae Re had won everyone's heart. The signature step in this song is simple and classy.
No 9 – PreityZinta Moving Her Hands ForBumbro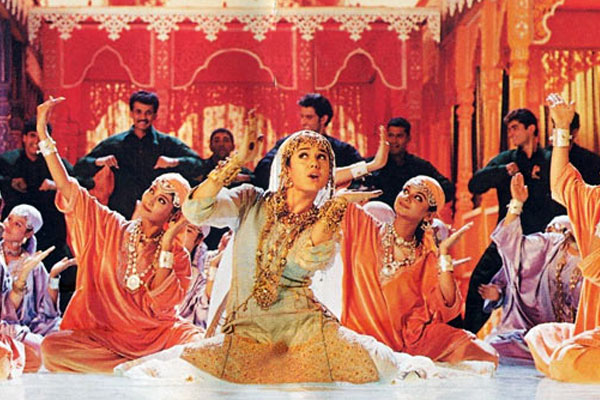 (Image source from: rediff.com)
PreityZinta is in a grand Kashmiri attire gracefully moving her hands in the bumbro song. This signature step is traditional and you will get to hear this song in Indian Sangeet ceremonies.
No10 – Aishwarya Rai And Madhuri Dixit In Dola Re
The signature step in dola re dola re is fantastic. This duet song of Madhuri Dixit and Aishwarya Rai was famous and many sisters are found making videos on this song and most of them don't edit the main step. It is done with the same excitement.
No 11 – Kareena Kapoor Dancing To Bole Chudiya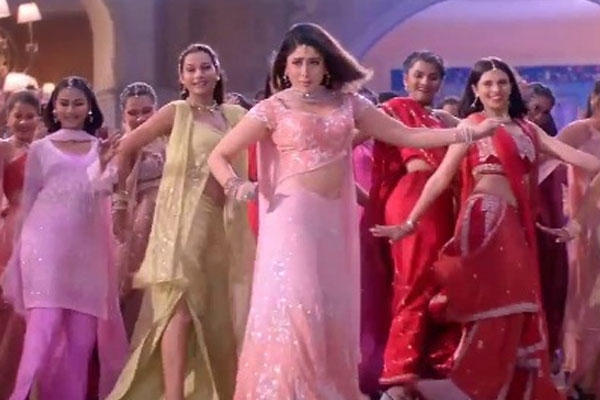 (Image source from: wordanova.com)
Kareena Kapoor looks gorgeous in the song Bole Chudiya. This signature of pushing hands in air saying LejaLeja is the best part of this entire song. Would you like to try it?
Rock and roll to all these signature steps!
By Neha Makhija