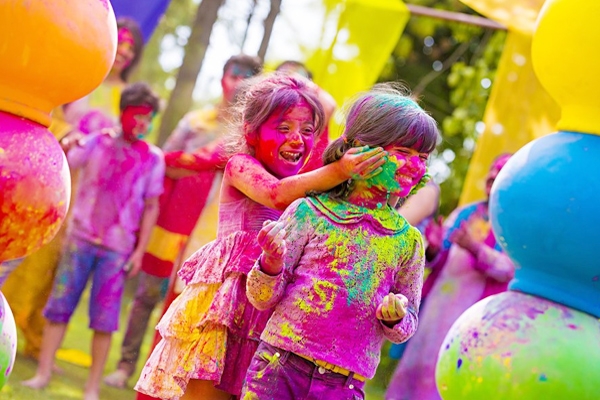 The festival of colours, Holi is a famous festival which is prominently celebrated in India, mostly at the end of winter. On the special day, people  play with a variety of colours using water guns filled with coloured water. This festival gives a wonderful platform for people to visit and greet relatives with fun, at the same time enhance the bonding amongst them. Delicacies, sweets, drinks are must on the special day. The best part of Holi is that it brings people irrespective of their ages together to have fun with colours. Thus, they share their love with their beloveds. Use the perfect and awesome time to meet and greet your loved ones. Have a safe and colorful holi!
Some reasons to celebrate Holi with your loved ones
Holi is an Eye Feast:  If you are having a party with your friends,  plan the celebrations in the local markets and step into a colorful treat with water balloons, variety of colours, and with water guns.
Holi evening with Family:  To spend time with your loved ones, keep aside all the gadgets and bring some drinks, delicacies, sweets in order to have a nice time and fun. It is the perfect time to have masthi with your loved ones.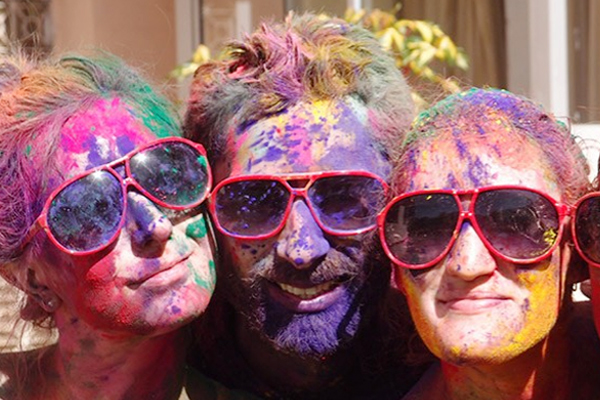 Precautions to be followed during Holi:
1. Use Eco - friendly natural colours for playing Holi  in order to protect our environment and to not to get affected from skin allergies.
2. Wearing sun glasses while playing with colours avoid  stucking them into eyes.
3. Make sure that your face should be creamed up with moisturizer before and after play.
4. It is better to oil your hair, so that colour does not stick on your hair and can be washed off easily.
5. To remove colour easily, use besan mixed of curd and turmeric when you bath.
-Divya