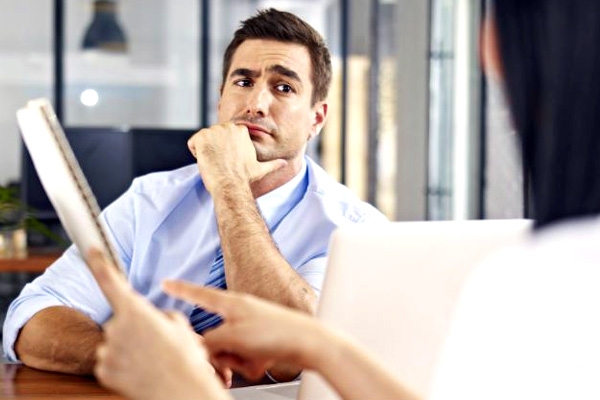 (Image source from: The Indian Express)
Bosses are consistently well regarded by their employees worldwide. But surprisingly, the same employees believe they could do their managers work more effectively, a survey says.
The survey was conducted by Future Workplace on behalf of Kronos Incorporated between July 31 August 9, 2018, on 3,000 employees in Australia, Canada, France, India, Germany, Mexico, the United Kingdom, and the United States.
Millennials, also known as Generation Y followed by Generation Z employees found to be most sure of oneself about managing their boss's job better.
At least one in three employees feel their manager could get better at modeling work-life balance (37 percent), their ability to coach for better job performance (37 percent), coping with performance-related issues (33 percent), and communication (33 percent).
In terms of people management skills, the majority of employees gave their boss A grade (26 percent), B (37 percent) or C (25 percent). However, in terms of performance, 4 of employees gave a solid F grade.
The survey says Indian employees are the most satisfied with their managers with at least eight out of 10 employees giving their managers an A or B in every category. But then, a whopping 95 percent of Indian employees still say they can do their boss's job better, all of the time (47 percent) or some of the time (48 percent).
In contrast, French, German, and the UK employees are found to be the most negative about manager performance, as those countries ranked in the bottom three in every category surveyed.
Canada (61 percent) and the United States (59 percent) employees are the least confident that they could do their boss's job better, yet it's still more than half of all employees.  
Referring to survey results', the Workforce Institute at Kronos executive director Joyce Maroney said that as the working world continues to evolve, and new generations get into the workforce, styles, preferences, and perceptions will continue to change.
She further opined that with the growing number of millennial managers, attitudes toward aspects of management and working style will also change. As the student turns to be the teacher, organizations ought to have a clear-cut lesson plan for leadership development and effectiveness in key areas to set tomorrows managers up for ongoing success.
By Sowmya Sangam