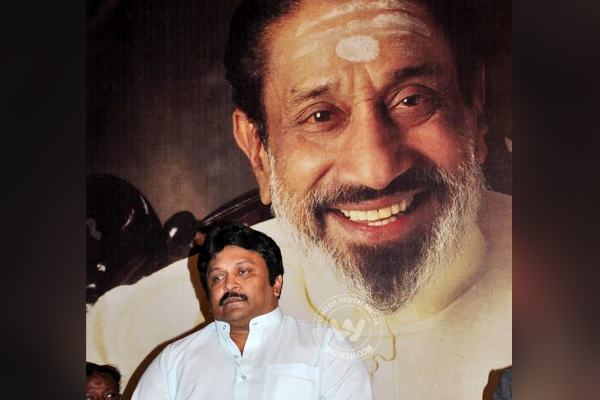 (Image source from: Prabhu shares interesting tales about Sivaji Ganesan})
Actor Prabhu has shared few interesting tales about his father Vettaithidal Chinnaiahpillai "Sivaji" Ganesan on the 87th birth anniversary of the thespian, who was born on 1 October 1928, as reported in The Hindu.
- Prabhu said that his father always reported on time the films sets. He said that he don't recall a single instance of he being late to the sets. And he used to leave the sets only during the lunch time.
- Sivaji Ganesan used to be a family man at home and never used to discuss work. He only used to mention about the work when he was supposed to have interesting make ups for films like Thiruvilaiyadal and Gauravam.
- During his time, the actor used to make use of the time at make-up room to listen to the dialogues to be given on that particular day, unlike today's actors, who were given dialogues well before, said Prabhu.
- He used to observe the performances of the other actors keenly. Prabhu said that his father always use to tell him that, "In a single moment, an actor can overtake your performance. So, always observe what they are doing."
- He loved horses dearly. He was also a sports fan and a member of the TNCA. Sivaji wanted his son Prabhu to take part in Olympics as he was then a football player and javelin thrower.
- Sivaji used to turn televisions off at home soon after Sachin Tendulkar loses his wicket.
-Sumana