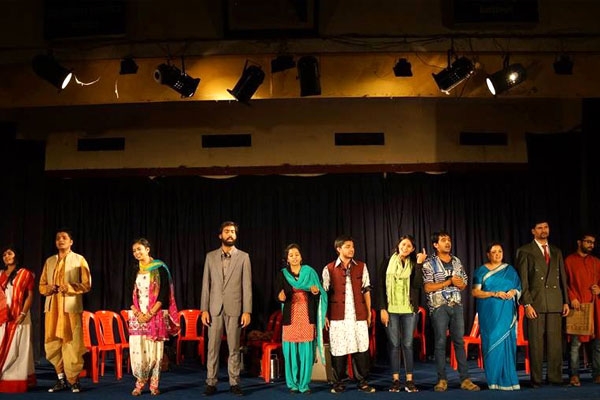 (Image source from: Winter Acting Workshop)
Natya Bharati is continuing its tradition with organizing two powerful plays on May 12 at the Historic Stage at the Olney Theater Center, Maryland, entitled Four Walls and Drushti, at 4:30 p.m.
Directed by Sanjay Shetye, Drushti stars Ashutosh Hadap and Madhuwanti Bhatt and promises to be a powerful watch.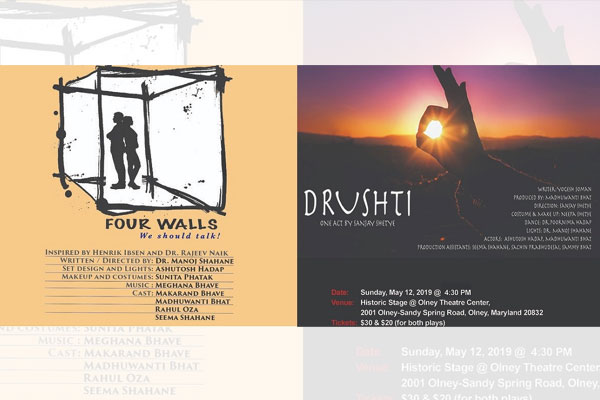 (Image source from: American Bazaar)
Drushti tells the tale of Ria who is forced by her parents to visit a stranger, Abhay, to learn from him. It becomes abundantly clear that it will be a tough road ahead of learning and adapting to each other. With unique challenges faced by the student and the teacher, they embark on a journey of building trust with a lot of unknown space between them.
Four Walls is a story inspired by Henrik Ibsen's Doll's House and Dr. Rajeev Naik's Manoos Ghar. It is a riveting tale of a couple going through an emotional roller coaster.
The play explores this delicate relationship between a man and a woman, in a contemporary and non-conventional way. The cast of the play includes Makarand Bhave, Rahul Oza, Seema Shahane and Madhuwanti Bhatt and it is written and directed by Dr. Mohan Shahane.
Both the plays are a production of Theatrix from New Jersey and are being brought to the Washington, D.C. area by Natya Bharati, an organization aiming to bring quality theatre to audiences in the Washington, D.C., area.
Established back in 1984, over the years, the nonprofit has brought to audiences an array of different plays on stage.
By Sowmya Sangam