Over 800 NRIs Participate in Bonalu Festivities in London Organized by Telangana Community
July 12, 2019 09:43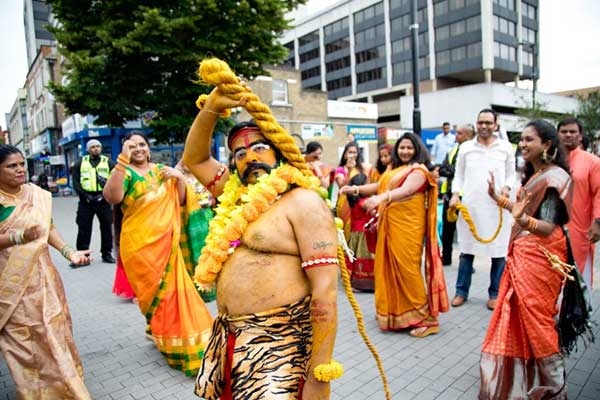 The Non-Resident Indians (NRIs) from Telangana in London, during a Bonalu festivities organized in West London, showed their support to weavers back home wearing handlooms in the community.
More than 800 NRIs from various parts of the United Kingdom took part in the event organized by the NRI group, Telangana Association of United Kingdom (TAUK) at the auditorium of the Isleworth and Syon School.
Indian origin local Members of Parliament of United Kingdom Virendra Sharma, Seema Malhotra, Ruth Cadbury, Hounslow deputy mayor Raghwinder Siddhu and Indian High Commission to UK representative Prem Jeet also participated in the program.
The NRIs recreated the ambiance of 'Lashkar' in Secunderabad in Telangana where bonalu is celebrated fervently annually.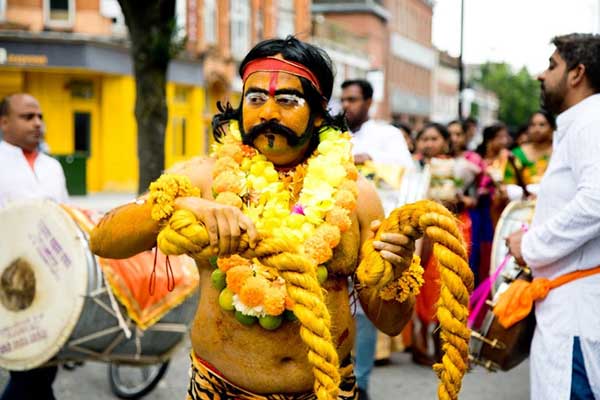 (Image source from: Facebook/TAUK.Official)
The main attraction was the traditional pothraju, and women carrying onam across several streets of London. Several local Englishmen also joined in the celebrations on July 7.
TAUK President Pavitra Kandi welcomed the gathering and events in charge Rathnakar Kadudula conducted the program.
Member of Parliament of the United Kingdom Virendra Sharma said he felt glad to be part of this grand celebration of Telangana's festival Bonalu. He said the way TAUK was promoting Telangana culture in a foreign land is very inspiring and also their involvement in local community service was greatly appreciated. He said Telangana was in the news for fast growth, development and coming to be known as the most happening state in India under the leadership of chief minister K Chandrasekhar Rao.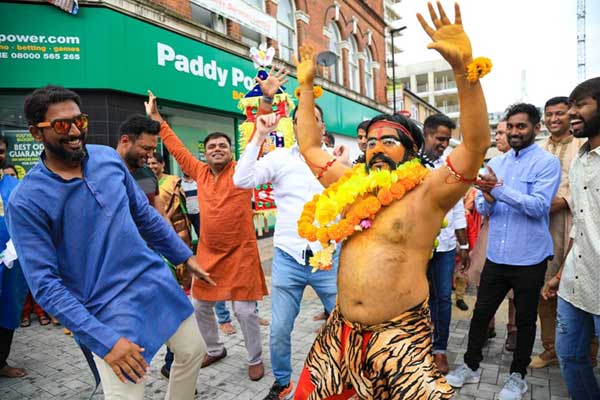 (Image source from: Facebook/TAUK.Official)
MP Seema Malhotra appreciated TAUK involvement in supporting local charity and welfare activities. MP Ruth Cadbury said, Britain respects every culture and faith and it was good to see the Telangana community organizing state festival in London involving all communities in the UK. Indian High Commission to UK representative Prem Jeet pointed out that the Telangana community in the UK was always enthusiastic about social events.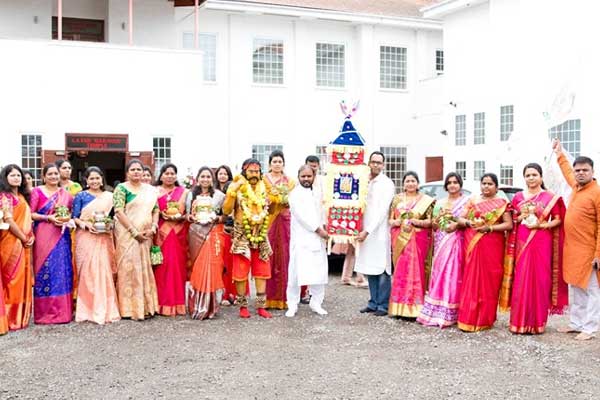 TAUK president Pavitra Kandi said TAUK is committed to promoting Telangana culture on a global platform and thanked Nizamabad ex-MP Kalvakuntla Kavitha supporting the organizing of cultural activities. TAUK founder Anil Kurmachalam thanked the local authorities for allowing the celebrations.
He appealed everyone to support handloom weavers and join hands with former minister K T Rama Rao's initiative to wear handloom once a week. The guest on the occasion was honored with handloom shawls.
By Sowmya Sangam