3 Factors to Consider Before Selecting the Best University for Studying Medicine Abroad
June 26, 2019 10:14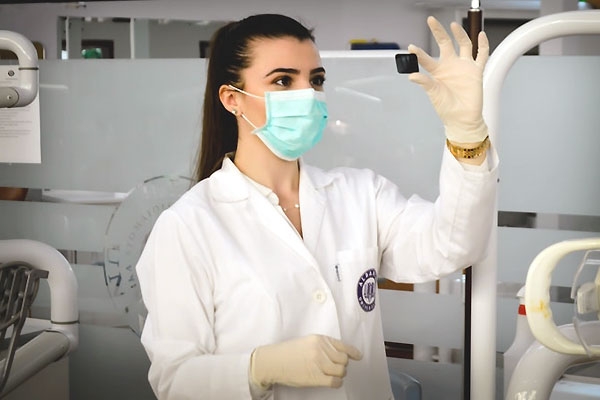 Recently, the report by Reserve Bank of India (RBI) stated that a growing number of Indian students are now deciding on to go abroad to pursue their higher education.
It is found that Indians spent $2.8 billion in 2017-18, an increase of 44 percent from $1.9 billion in 2019-14 while studying abroad. The United States, Australia, Canada, and the United Kingdom were some of the most preferred countries for higher education in 2019.
In India, the poor return of investment in private medical colleges and lack of seats in government colleges have made the medical election in foreign countries an option for students.
In addition, reasonably priced fees,technological advancements, and treatment trends have made studying medical science in countries such as Caribbean, China, Russia, Guyana,Philippines and Ukraine viable options for Indian students.
Some of the aforementioned countries as well offer postgraduate courses so that students can go along pursuing their post-graduation if they want to settle in those countries and with the opportunities which are available to them.
Factors to Look at While Selecting a Foreign Medical Institute  
1.  Country
Although studying abroad has its own strong points, a lot of students frequently feel homesick and are not able to make adjustments to the new environment. Hence while making up your mind to study in overseas medical institute factors like language, food, and climate pattern should be given thought to by the students.
Moreover, students are required to have an eye for the country's disease pattern. This is the cardinal factor as similar disease pattern offers more chances to the students to return to India and practice medicine.
Countries like Russia, China, and many other countries have an entirely different set of disease pattern. Hence choose to study in a country where you would feel home though away from home.
Guyana Preferred Destination for Medical Students
Guyana is becoming the favorite destination for medical students due to its moderate climate which is very similar to India. More than 40 percent of the people in the country are from India with English being the primary language. The disease pattern of the patients also matches with Indian and thus it increases the possibility and scope of becoming a doctor in India for an individual. It as well offers a gateway to practice medicine in the United States and settle there as you could opt to choose your syllabus track accordingly.
2.  College
It could be more arduous in finding the right college to pursue your dream career. As most of the students who pursue MBBS come back to their home country, land up having MBBS degree that is received from colleges that are not authorized by the Medical Council of India (MCI). Therefore it is mandatory to know if the university is approved by the Medical Council of India.
It is better if you keep in mind that colleges abroad should provide training for clearing FMGE, an exit exam that is to be cleared to become a registered medical practitioner in India.
3.  Cost of Education
It is to a fault important that students make a wise decision to have quality education at their own cost. Students by and large have to shelve out a 64 lakh to 95 lakh rupees to study medicine in an overseas medical college. Therefore, quality education at affordable cost becomes a necessary factor while choosing a foreign medical institute.
By Sowmya Sangam